About us - and our plants
My name is Innes Hogg and my wife, Nicola, and I have been in business growing and selling plants for over 35 years. I left school in 1979 to start work as an apprentice gardener, 'served my time', left to attend college then worked on alpine nurseries. For most of our professional lives we have grown alpine plants (including Sempervivum) from our nursery here in central Scotland, starting in 1987.
We started this online business in 2012 and this is now how we earn our living. In 2022 we gave up the alpine side of our business to concentrate on our Sempervivums. After a difficult year personally due to Covid and health issues we felt it was time to slow down. We work by ourselves (as we always have), we have no staff and everything we sell is propagated and grown by us. People often assume we are some large concern but we're just a husband and wife business, although we do have vast experience in producing plants to the highest standard. I also design and maintain this website - I like to think I'm a better grower than a web designer! Or photographer or a host of other jobs, but needs must and like any small business we make do with what we can.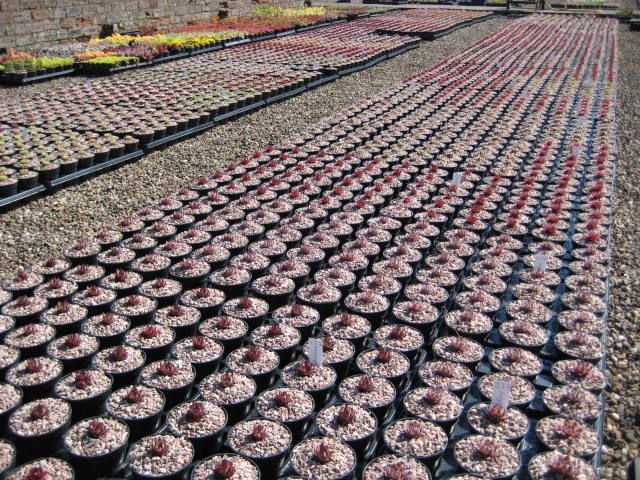 We are specialist growers
Having grown alpine plants for many years (including Sempervivums) we now concentrate on our Sempervivum collection. We offer one of the widest selections of Sempervivums available online in the UK. We only sell online, we don't attend plant fairs or have visitors to the nursery. We offer a secure, reliable service and new customers are amazed over the care we take in packing our plants. We have never had plants damaged in transit.
All our packaging materials (except parcel tape) are reused paper and clean, once-used boxes. Our plant pots are a rigid, hard plastic which whilst not widely recyclable, can be reused many times over. For occasional insect attack we use a non-pesticide alternative. We grow our plants cold and hard so we rarely see pests.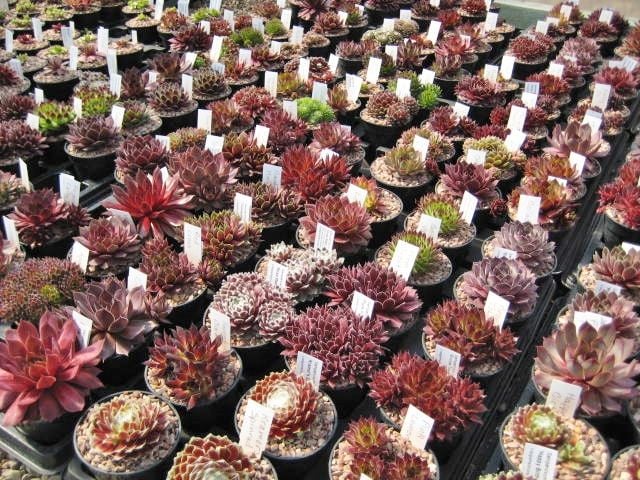 Our Sempervivum collection
We have been growing Sempervivum for over 30 years as part of our (once) wider alpine plant collection. They haven't always been profitable commercially but we still maintained our collection - just because we like them. In recent years we started to expand our collection, gradually picking up exciting new varieties including many new ones from Germany. This was before Brexit .....
There must be over 5,000 named varieties of Sempervivum, some hardly ever grown or available and many that are too similar to others. We have about 400 varieties on the nursery but we're critical of what we offer for sale. We aim to list about 200 to 250 at any time, which is plenty, before it becomes about numbers, not quality or uniqueness.
We have some 'oldies but goodies' which have stood the test of time along with many newer varieties, including recent introductions from breeders in Europe, America and here in the UK. We aim to offer a comprehensive selection of distinctive varieties - each has to earn its place.
There are many places offering Sempervivum plants online but we survive by the quality of our plants. We keep our quality high and our prices reasonable.
We also offer extensive advice on what to look for when buying plants - they are only my thoughts but it might help you avoid some common pitfalls when starting out.
All our Sempervivum are:
Grown without peat

in our own compost mix containing loam (soil)

True to name and labelled
Supplied as growing plants in their pots, not bare root
Packed with care (people are amazed at the care we take!)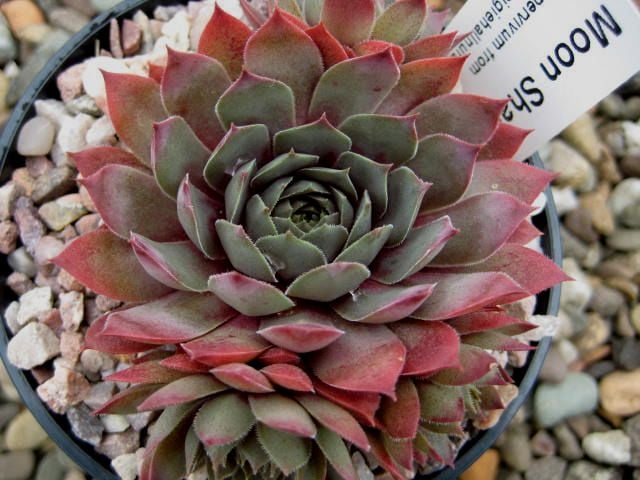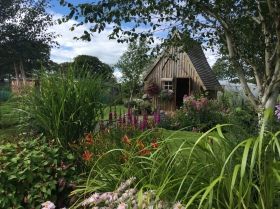 We are strictly online sales only - we don't allow visitors at the nursery which we appreciate is a source of intense frustration for enthusiasts who would love to see our collection of plants. But it's not what we do, we're not set up for it and our nursery site isn't visitor friendly. Just like the owners you may say!!
However, we have teamed up with friends at Beeches Cottage Nursery who will be keeping a small selection of our plants for sale. A family-run concern who are very much like ourselves in their approach to growing and honest trading. And they're friendly people too! We recommend a visit - they're not far from the M74 motorway.